Founded in 2001, we have grown to become one of the most respected and forward-thinking design consultancies in the region, with a reputation for the consistent delivery of beautiful, memorable solutions.
Throughout our history we have held free events and talks (such as our highly successful Show & Tell series), developed a broad internship programme and a range of CSR projects, and we have a long history of pairing emerging artists and musicians with established brands.
Although our scope is constantly evolving, our mission remains the same: to create magnetism for our world's ideas, people, organisations and communities.
We work closely with our clients to gain a clearer understanding of your needs, and the needs of the various spheres of influence of your brand. Our process is inclusive by design - consultation, research, strategy and creativity add value to your brand and organisation.
Evaluating the context of your brand, we then work in cross-disciplinary teams to synthesise information to insights; research into rationale. Your new brand or communication is developed, starting from this distilled, unique proposition.
The process culminates with implementation and support of the solution that we developed with you - bringing it all to life. Often we continue to work with our clients, as consultation can expand over time and develop into a virtuous cycle.
Lisa-Marie Brown
ASSOCIATE
Gareth founded Abovegroup in 2001. Since then, under his stewardship and vision, we have grown from a small, pioneering start-up into a multi-city consultancy, with an impressive roster of clients and collaborators. Gareth is well known for solving big-picture problems easily, his equally-weighted aptitude for both business and design, and a strong sense of empathy, which allows him to relate to a broad range of clients in a spectrum of disciplines. At Abovegroup he works across the board in communications strategies, creative direction, graphic design, verbal branding, naming, and writing. His major clients have included Atlantic, The Carlton Savannah, NH, National Energy, Trinidad and Tobago Film Festival, Beacon, Ticktr and Guardian Group. Gareth is constantly seeking to educate about design and to engage and build communities. To that end, he founded Show & Tell – Abovegroup's series of monthly talks that connected often disparate creative communities, and Picture House, a backyard classic cinema series. Also, in 2015, he delivered this memorable TEDx talk on how design makes the difference.
Alex joined Abovegroup as a partner in 2005, bringing with him a wide range of clients and a love of great ideas that have real impact. In several short years, he helped build the Abovegroup brand through timely and consistent delivery of projects. Alex brings together a balance of research, creative and practical problem solving to AG's daily operations and new business. He thrives in agile environments with collaborative teams on multi-tiered, multi-partied, complex branding projects. His major clients have included CGA, The Carlton Savannah, Meiling, Fernandes Business Centre, Guardian Group, Ticktr, UWI and Secret Bay. Recently, Alex developed a keen interest in user experience (UX) design, and has been the driving force behind introducing UX into our day-to-day workflow, leading to enhanced client satisfaction and more effective collaborations. Alex is currently based in Los Angeles, where he is heading up our LA office. He is also a talented photographer, who has spent years documenting Caribbean socio-political issues.
Giselle joined the Abovegroup team in 2016 as our director of strategy, bringing with her over a decade of experience across several disciplines including economic development, social innovation and environmental analysis. Originally a designer herself, today Giselle conducts research into brand trends, market and industry developments in order to develop invaluable insights and to help us to deliver smart solutions. Warm and extremely personable, Giselle is a detail oriented big-picture thinker who develops strategies that leverage creativity within firms, non-profit organisations, government bodies to create value that is financially, socially and environmentally sustainable. She is also a practicing biomimic.​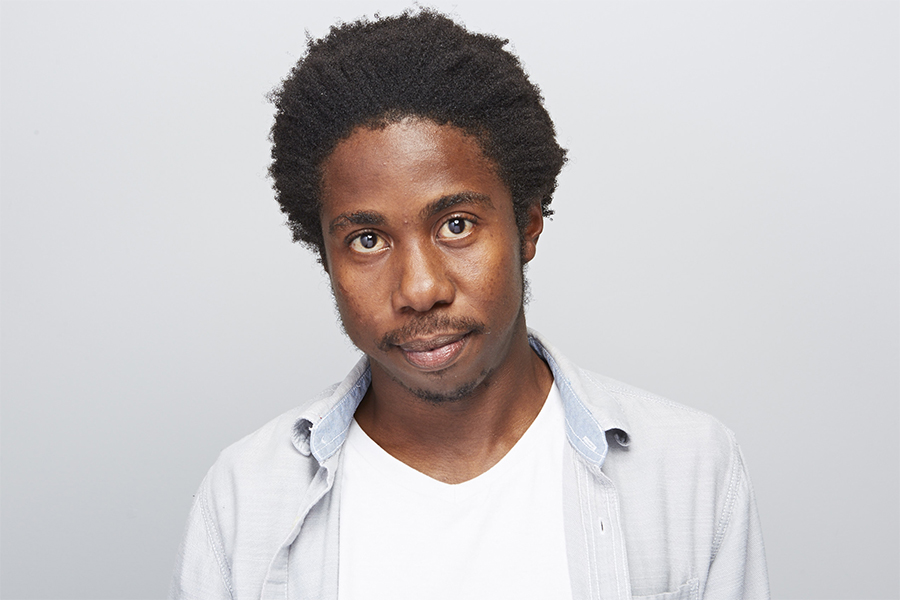 Agyei joined Abovegroup in 2015, bringing with him seven years of digital design, product development and branding for small businesses and entrepreneurs. He is our go-to for websites, both development and design, as well as branding and graphic design for the rollout of projects. Agyei favours simplicity in communication; while on our team, he has completed work for NH, Beston, ARCTT and Purist (CGA); other clients include MyLand, Orange Sky, Mungal Patasar and UWI.